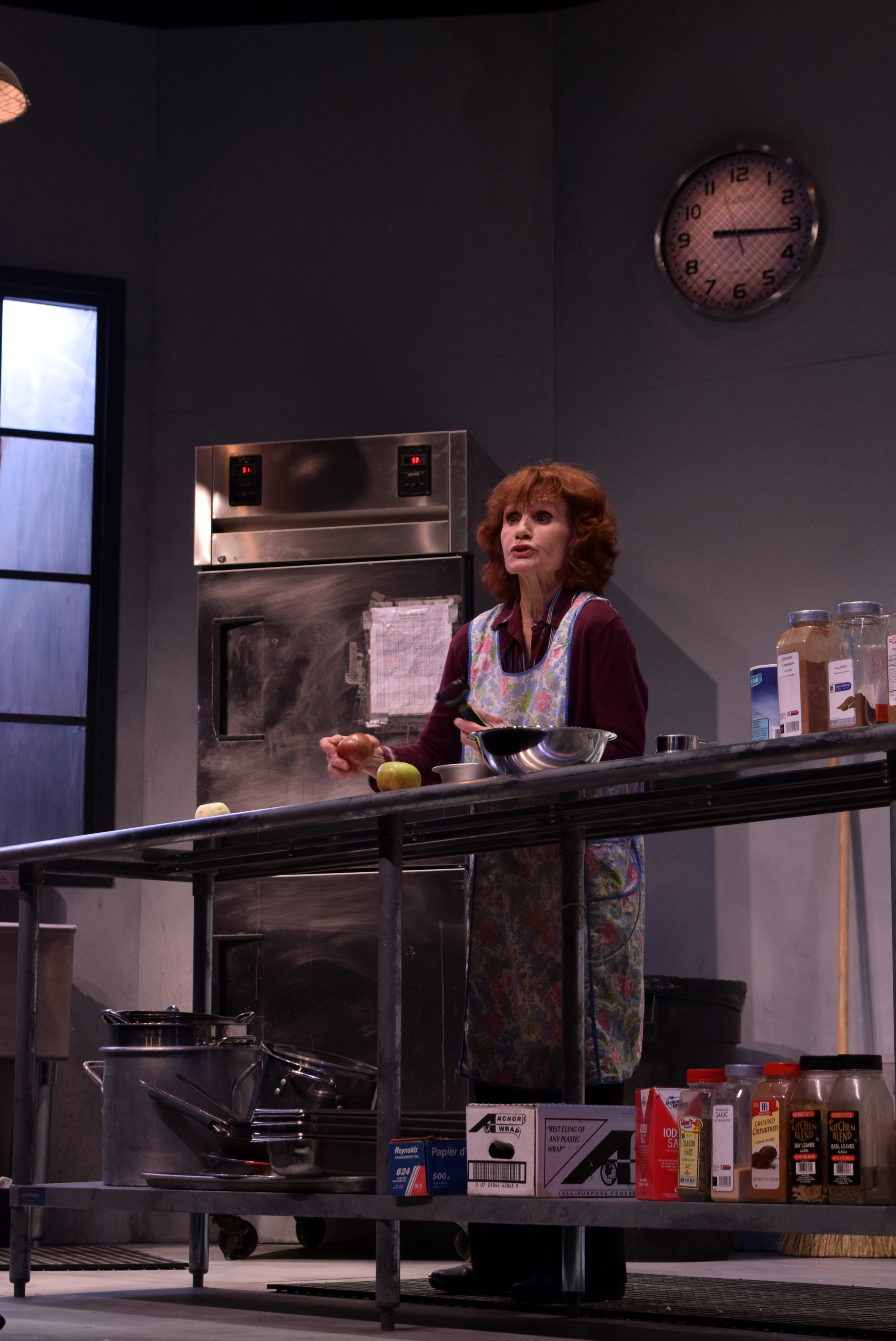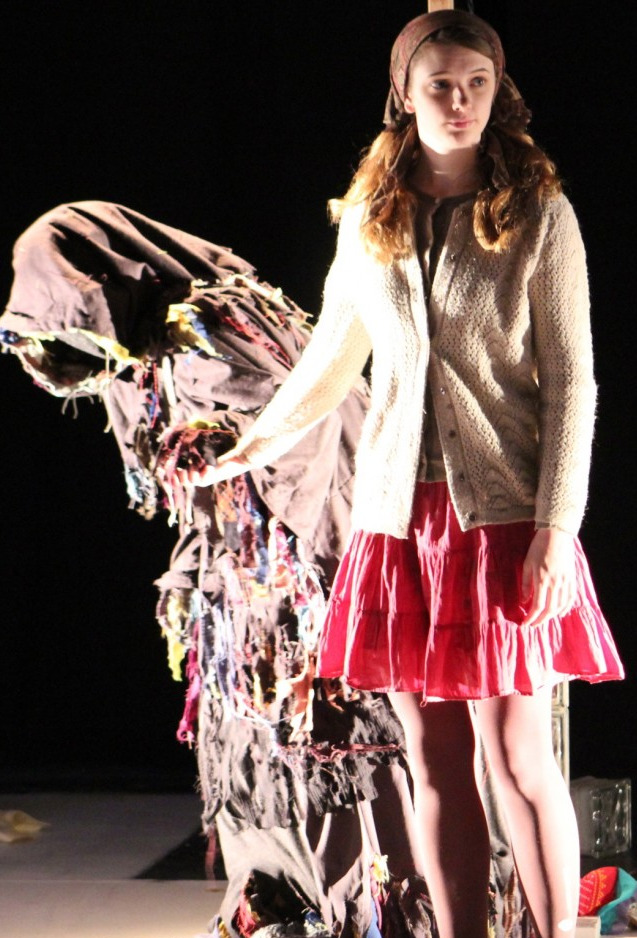 Apples in Winter
NNPN Smith Prize
Susan Glaspell Award
NNPN Rolling World Premiere
1 W / 75 minutes
Twenty-two years ago, Miriam's son, Robert, committed a horrible crime while in the grips of withdrawal. He has been sitting on death row ever since. In seven hours, the state will execute him. As is the tradition, Robert is granted a last meal. His request: a slice of his mother's apple pie. A play about monsters and the mothers of monsters, and how we care for each other.
And how to make a really good apple pie.
Broken Chord
2 M, 5 W, with a flexible chorus of community members / 90 minutes
At the age of 70, Helen's life is turned upside down when she receives the diagnosis of Alzheimer's.
While she fights to hold on to her past her daughter, Amy, tries to juggle the demands of caregiving with her full time job . When Helen's absent son, Jacob, returns for a visit, he offers to take care of his mother in return for free housing. Over the course of a year, the sickness gets worse, old wounds are healed and new ones are ripped open as Amy and Jacob try to take care of their mother without letting her disease tear the family apart.
The Broken Chord was created with Working Group Theatre; commissioned by Hancher Auditorium.
Birth Witches
3 M, 4 W, with a flexible chorus / 2 hours
England, 1606: The witch craze has come to London. Superstition, science, religion and politics all meet in the birthing room where accusations of witchcraft overturn hundreds of years of tradition as the new male doctors fight to replace female midwives. Birth Witches explores the ongoing battle over the politics of birth, from the past through to the present day.
Out of Bounds
NEFA Theatre Project Award (Working Group Theatre)
1 M, 3 W with doubling / 85 minutes
What happens when you can't protect your own kid from the cruelty of her friends? Allison is a single mother who tries to fight her daughter's bullies while being haunted by memories of her own experiences growing up. A play about monsters and growing up on the outside.
Out of Bounds (TYA)
1 M, 3 W / 40 minutes
Madison and Daniela have been BFF's for three years and everything is fine until they meet the new girl, Amy. While Madison likes her immediately, Daniela knows Amy is going to ruin everything. But then Amy makes a big mistake: she sends an embarrassing selfie to her new friends and soon everyone in the school has seen it and no one is going to let her forget it, especially Daniela. Out of Bounds explores the vicious world of cyber-bullying and the complicated choices young people make when navigating the politics of friendship.
Both versions created with Working Group Theatre; commissioned by Hancher Auditorium.
The Toymaker's War
2 M, 3 W / 85 minutes
In 1995, Sylvie was a young journalist who went to Bosnia to find the perfect story. Instead, she found a village full of children from opposing sides on the brink of war. Now, called to testify against her chief witness, she must face the role she may have played in the tragedy that befell that village.
Atlas of Mud
Kennedy Center National Science Playwriting Award
3 M, 3 W, with doubling / 1 hour, 40 minutes
Ten years after the world flooded and people fled to the boats, the desperation to find land has become lethal but the satellites still see nothing but water. Guarded by the military, one boat holds special cargo: seeds to plant when land is found, birds to find the land, and a child called Mud. A mythical allegory about finding hope in a world turned unrecognizable.
After Ana
3 M, 2 W / 70 minutes
On an August night with a storm approaching, a young couple's car breaks down on the side of the road. This is about what happened after.
Inspired by a true story.
The Kreutzer Sonata: A Play in Five Tiny Movements
1 M, 1 W, with 5 musicians (piano, string quartet) / 45 minutes
Adapted from Tolstoy's 1889 novella, The Kreutzer Sonata, tells the story of a Pozdnyshev, who is so consumed by jealousy after hearing his wife play Beethoven's Kreutzer Sonata (Sonata for Piano and Violin, Op 47) that he murders her. Interwoven into the play is a performance of the Beethoven sonata and Janáček's String Quartet No.1 (also called The Kreutzer Sonata) which was inspired by the Tolstoy.
Commissioned by MusicIC.
The Disappearance of Janey Jones
2 M, 5 W / 80 minutes
It's the morning of her grandmother's funeral and Janey Jones can't get out of bed.
The Disappearance of Janey Jones explores the shifting mental landscape of someone with depression and questions the role of genetics, anti-depressants and self-control, not only for the person suffering from the disease but for the loved ones around them.
goat show
1 W / 60 minutes
Jennifer is a self-proclaimed goat expert. She has lots of ideas about what she wants to be when she grows up and none of them include goats! It's the late 1970's, and her parents, Dick and Jane, are novice farmers in search of an idyllic country life. But the herd keeps growing and soon there's a barn full of animals, a company veering towards bankruptcy, and a family that's being torn apart as the dream of a simple country life careens towards a tragic conclusion no one could have foreseen. A play about learning how to grow up.
Short Plays
The Prisoner
In Long Story Short, published by Playwrights Canada Press
The Echo
Theatre Masters National MFA Theatre Award
On the Possibilities of Endings…
City Circle New Play Festival, First Place